 
LYRE'S ITALIAN SPRITZ NON-ALCOHOLIC DISTILLATE CL.70
Non-alcoholic spirit Impossibly artisanal

Delivery policy (edit with Customer reassurance module)

Security policy (edit with Customer reassurance module)

Return policy (edit with Customer reassurance module)
This unique aperitif has been impossibly crafted to capture the essence of a classic Italian Spritz, with distinct and contemporary flavors.
Lyre's Spirits stand out as high quality soft drinks.
"Influencer? Dear, please. I have influenced oligarchs, oil tycoons and high-tech billionaires to fulfill my every request.
The persuasive power of the right photo, taken at the wrong time, never ceases to amaze. "
To taste
The typical sweet and sour taste of the Italian Spritz recalls the sun of the country of origin. The sweetness of oranges goes perfectly with the astringent flavor of rhubarb,
making it a dry and refreshing drink.
How to taste it
Serve with soda or tonic water and citrus slices for a perfect aperitif, or add your favorite prosecco to make a delicious Amalfi Spritz a
low alcohol content, or a classic Venetian Spritz
Let's toast !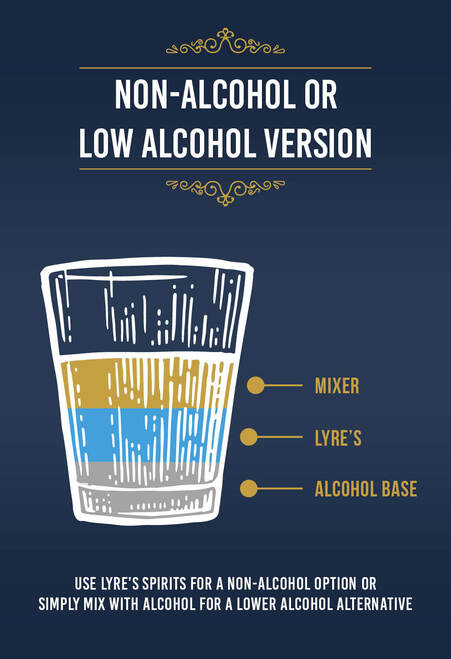 4 other products in the same category:
No customer reviews for the moment.